About Us
People are our business
Our hands-on client-centric approach truly sets us apart.
Our goal is to help you achieve Talent Management outcomes that drive enhanced organizational performance, whether within the team you have today or the individuals you need to hire. We recognize that every organization has unique needs and no Talent Management solution approach can be 'cookie cutter'. That's why we take the time to understand your business strategy, objectives and culture.
Let us help you attract, assess, develop and transition the right talent at the right time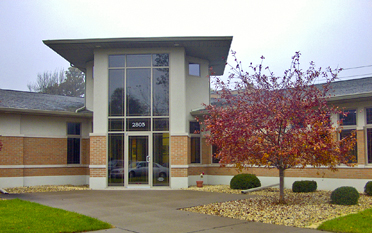 Founded by Dan Portes in 1989, the Management Resource Group, Ltd (MRG) began as a human resource management consulting business in Davenport, Iowa and Rockford, Illinois. Early on, Dan leveraged his management experience as a retail business owner to build the firm's retained search services, helping clients attract and retain executive talent.
Today, MRG has evolved into a full-scale Talent Management consulting firm, providing core strategic services across the areas of retained search, assessments, coaching, and career transition as well as a variety of specialized consulting services. The firm includes a diverse group of individuals with a rich mix of business, education and life experiences serving clients in the Midwest, from coast to coast as well as internationally in the U.K., Ireland, Germany, Australia, France, Brazil, Denmark, and Spain.
MRG is as an active partner-owner in Career Partners International LLC (CPI), a privately-owned global leader in Talent Management consulting services. Investment and membership in CPI's elite alliance has contributed to MRG's growth and success. With more than 200 offices in over 40 countries around the globe, MRG offers services as a local provider with a truly global reach.
CHAIRMAN & CEO
Dan Portes
Dan is the founder and CEO of Management Resource Group, Ltd., providing the strategic vision for and overseeing the successful operations of the company. With over 35 years of experience in Talent Management, Dan specializes in senior level executive retained search and is recognized as one of the Midwest's leading retained search executives.
Education
DRAKE UNIVERSITY
B.A. in Communications
Organizations
Quad Cities Chamber, Board Member, Former Chairman

Illinois Casualty Company, Board Member

Scott County Planning and Zoning Commission

Putnam Museum, Former Board Member

Davenport Public Library, Former Board Member

Davenport Community Schools, Past School Board Member

Quad Cities Chamber, Past 'Community Leader of the Year'
PRESIDENT
Lauri Flanagan, SHRM-SCP
As MRG's President, Lauri provides valuable support in corporate executive search assignments and in business consulting to support organizations with various consulting, succession planning, and executive management projects. Lauri also manages MRG's Assessment Center, which is designed to provide comprehensive assessment and tests available for selection, promotion and development purposes.
Education
LORAS COLLEGE
B.A., Psychology
CARDINAL STRITCH UNIVERSITY
M.S., Management
Organizations
Society of Human Resource Management

Great River Human Resource Association

Life & Family Educational Trust, Governance Committee
Director Career Services
Mary Jones, SHRM-CP, PHR
Mary manages MRG's Career Services. She has assisted individuals through all phases of career transitions since 1985. Mary leads workshops and provides individual career consulting sessions covering assessments, effective resumes and cover letters, job search strategies, social media strategies, interviewing, and negotiating job offers.
Education
SCOTT COMMUNITY COLLEGE
A.A., Business Administration
Organizations
Society of Human Resource Management

Iowa SHRM State Council, Board Member

Life & Family Educational Trust, Board President

Great River Human Resource Association, Board Member
Certifications
Professional in Human Resources

Certified Professional, Society of Human Resources Management

Certified Career Transition Specialist, Career Partners International

Certified Retirement Specialist, New Horizons
Marketing | Research
Kelly Faley
Kelly joined MRG as an intern in 2014 while attending Western Illinois University. Once she received her degree in Marketing, MRG hired Kelly as a full-time employee. Kelly has been instrumental in helping MRG with their marketing plan and social media relationships. She also functions as a researcher for MRG's search practice. With her well-developed communication skills, her research capabilities in finding resources to identify new talent, and her ability to relate to diverse groups of people, Kelly has proven to be an excellent addition to the MRG team.
Education
WESTERN ILLINOIS UNIVERSITY
B.B., Marketing
Organizations
PR Network of the Quad Cities

Lead(H)er

Junior Achievement of the Quad Cities, volunteer
Trainer | Support staff
Josselyn Smith
Josselyn joined MRG in 2018 to provide support for the various programs we offer and to utilize her training abilities and curriculum development skills. She is our front desk greeter, directs phone calls, and manages all of the assessments and processes administered through MRG. Throughout her career she has overseen daily operations of programs, facilitated group and one-on-one training sessions, and participated in long-range planning. Some of Josselyn's facilitated courses include effective communication, conflict management, delivering feedback, developing your employee, and onboarding.
Education
AMERICAN MILITARY UNIVERSITY
B.S., Sports and Health Sciences
Organizations
River Valley Optimists Club, Charter Member

Scott Community College Foundation, Board Member

Quad Cities Women's Outdoor Club, Executive Board Member
PSYCHOLOGIST | SR. CONSULTANT
Dr. Susan Stewart
As a Senior Consultant at MRG, Susan utilizes her expertise in psychological measurement in the following areas: selection, coaching, team building, organizational development, succession planning, and position modeling. Susan earned a Ph.D. from the University of Tennessee, Knoxville and has worked with a wide variety of organizations for over 20 years. Susan is also a professor of Human Resource Management at Western Illinois University where she teaches courses on personnel selection, performance management, employment law, compensation, leadership, organizational behavior, and more. She serves as faculty advisor to an award-winning student chapter of the Society for Human Resource Management.
Education
EASTERN ILLINOIS UNIVERSITY B.A., Psychology and Speech Communication
ROOSEVELT UNIVERSITY
M.A., Industrial and Organizational Psychology
UNIVERSITY OF TENNESSEE, KNOXVILLE
Ph.D., Industrial and Organizational Psychology
Organizations
Society for Human Resource Management

Society for Industrial and Organizational Psychology
Publications
Counterproductive Workplace Behavior (by the American Psychological Association)

Human Resource Management: An Experiential Approach (by Irwin/McGraw-Hill)

Journal of Applied Psychology, Journal of Organizational Behavior, Journal of Management, International Journal of Selection and Assessment, Journal for Human Resources Education, Educational and Psychological Measurement, and more.
EXECUTIVE COACH | CONSULTANT
Dr. Connie Thurman
Connie brings more than 25 years of experience in her role as an Executive Coach and Consultant for MRG. She offers executive level clients a unique perspective, combining her operational knowledge and formal education in organizational behavior and human resources. Her focus is championing the value of human capital in organizations. Previously, Connie held executive positions in the manufacturing sector and she currently serves as the Chief Officer for Institutional Effectiveness and Innovation at Kirkwood Community College in Cedar Rapids, Iowa.
Certifications
American Society of Quality, Six Sigma Black Belt

American Society of Quality, Engineer

American Society of Quality, Manager

Senior Professional of Human Resources

Certified Manager
Education
KNOX COLLEGE
B.A., Chemistry
WESTERN ILLINOIS UNIVERSITY
M.A., Business Administration
ST. AMBROSE UNIVERSITY
Doctorate, Business Administration
EXECUTIVE COACH | CONSULTANT
Ray Grymski
Ray has 31 years of experience as an Executive Coach and Organizational Consultant to over 125 organizations that include Fortune 500 companies, small and medium-sized businesses, hospitals and non-profit organizations. His clients have included Motorola, HP, McDonalds, Allstate Insurance, US Bank, OfficeMax, NiSource, Commonwealth Edison, and Kaiser Permanente.
Education
CASE WESTERN RESERVE UNIVERSITY
MBA
THE UNIVERSITY OF CHICAGO BOOTH GRADUATE SCHOOL OF BUSINESS
Organizational Behavior